Expert Tree Service Montgomery
GREAT PRICES - LICENSED & INSURED
Get Professional Tree Services in Montgomery by a Team of Certified Arborists
Welcome
Montgomery Tree Service is best known for trustworthy and expert tree services. We pride ourselves on our excellent customer care skills. We will ensure that each and every request is given the prompt attention and quality assistance it deserves. Our team of tree arborists will guide you through the process every step of the way and will ensure that your garden landscape is left looking well-scaped and clean-cut, no matter the size of your individual requirement. We will get it done right the first time!
One of the primary characteristics of our dispatched service teams is that we care for your environment. We will take the greatest of care not to damage the property or disturb other landscape areas by just diving in to get it done; we have a methodical approach for every task and work like a well-oiled machine. Tree Montgomery has a quality over quantity approach, making your request, not just another number. All our tree-squad members are trained and skilled in dealing with customers and have acquired the necessary knowledge on how to deal with queries. In addition to this, all our staff are well-informed of the best practices in cutting and trimming trees and disposing of any debris safely and in the proper manner.  We invite you to put us to the test, our unparalleled tree cutting services and other solutions will leave you well-satisfied!
With many years of competent experience under our belts, we have positioned ourselves as the leading Alabama tree service.
We offer premier tree services, including tree removal, stump tree removal, tree trimming & pruning, and emergency tree service, among the arsenal of premium offerings.
Our emergency tree services are prompt, and very efficient. We are among the most highly rated rapid response services in terms of our sense of urgency to resolve all requirements of this nature.
Some of the situations that are deemed as requiring emergency tree care service include storm damage, hail damage, when the tree poses a safety threat, a rotting or decaying tree, a change in the weather patterns, and even when it is an eyesore by spoiling the aesthetic value of the view.
Leave these tasks to the tree service experts to take action in quick turnaround time, which will ensure as little disruption to your day as possible.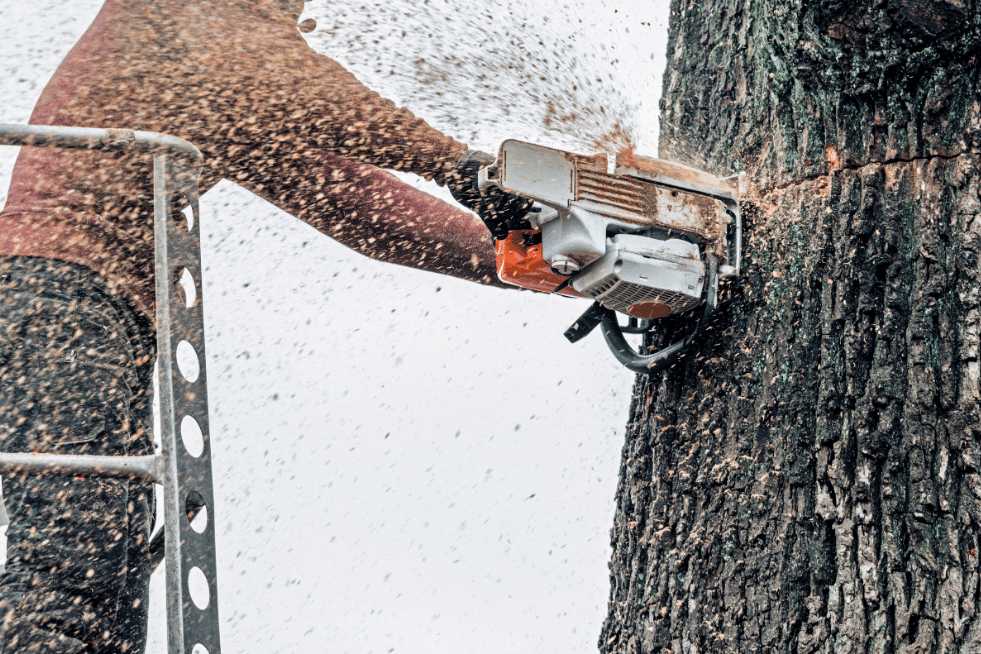 Tree Removal for Montgomery
Tree Service Montgomery cares about the property of our clients. Our arborists are educated on how to disperse any trees and other debris that has to be removed. All of this is done safely and effectively - it is almost as if we never were there, and the fairies themselves magically did the work!
We can remove any type of tree, including giant trees, dangerous trees, and even the littlest of trees can be taken out of the way. Contact our team for your tree removal service in Montgomery AL.
Everyone likes having a garden, but sometimes it can get a bit too much! Especially if you find yourself having a busy life with so many things to take care of. Call us today and allow us to do the hard labor and apply our master techniques in tree trimming and pruning. The landscape will look like the owner itself invested love and care into the careful pruning and trimming of trees, bushes, and shrubs.
Our expertise and unsurpassed service delivery will assist in not only trimming and pruning as required by the various trees and plants, but we will also help you by removing any branches that prove an obstacle and irritant for whatever reason. Our experts will guide you accordingly.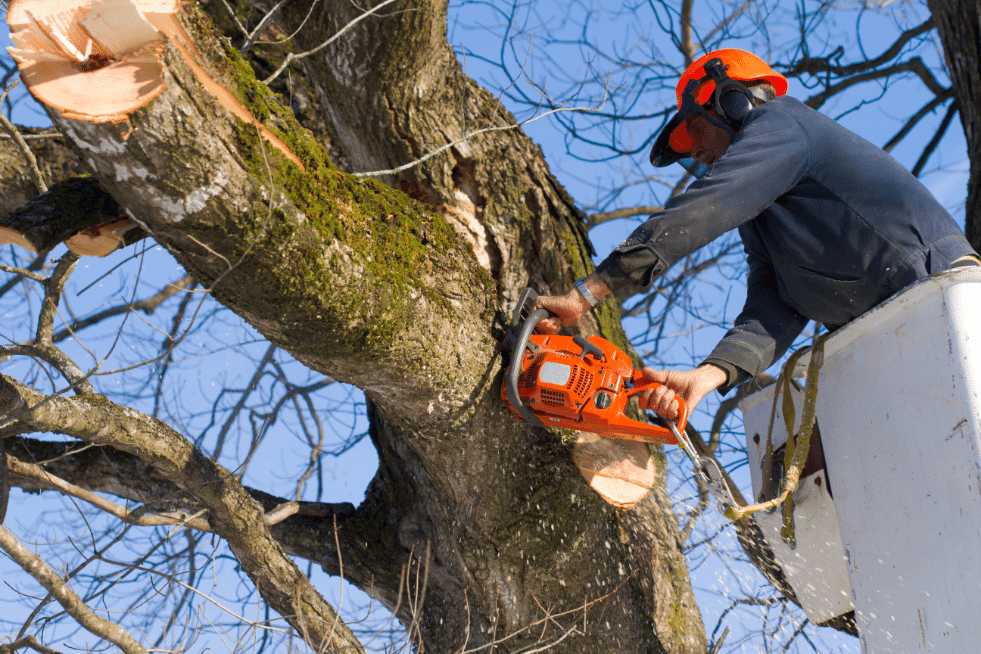 Do you have an unsightly stump obscuring your lawn or well-manicured landscape? Contact Montgomery Tree Service. We have both the workforce, knowledge, and required equipment to take care of this issue effectively!
Some stumps can not only be unsightly, but they can also prove to be hazardous and very hard to kill off permanently. Whatever your unique situation, we have seen it all.
We will provide you with accurate and relevant information to enable you to reach a well-informed decision on whether the stump needs to be chemically treated, ground off, or dug up with a TLB. Should neither of these instances be suitable, we will provide practical alternative suggestions and ideas for you to choose from.
Benefits of Tree Services in Alabama
Our tree service company possesses all of the equipment and skills needed to deal with the issue at hand.
A clean landscape increases the value of your property.
Getting a professional tree service company will help save any maintenance and repair related costs that are caused due to damage done by trees and large bushes.
The safety and health of the trees will be managed effectively, as they will look healthy and will also be free of diseases and pests that might be harmful to them, the environment, and humans.
It will save you time. We have so little time for ourselves to do the things we love doing. A professional tree company can give you that time back. So it is an investment of sorts.
Protect your home and loved ones from falling and hanging trees before this becomes a severe problem later by injuring someone.
Removing some trees and shrubs will help to manage any rodent and vermin problems.
Our tree service company does complete removal. Meaning that after the trees are cut or trimmed, you don't have to be concerned about how you will remove the surplus garden waste from the garden if you don't have a compost heap or worm farm.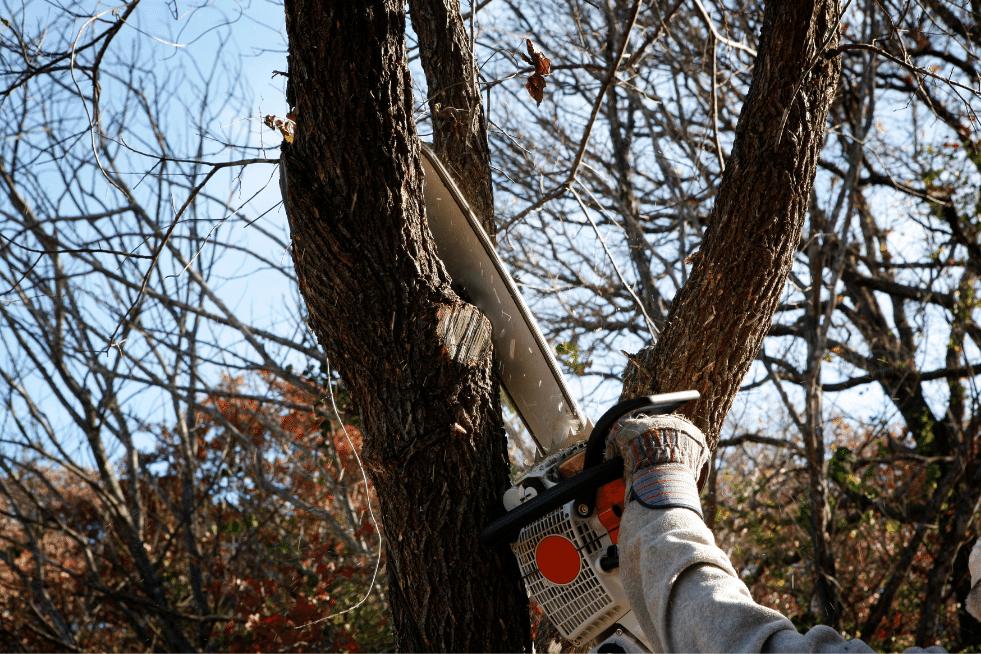 Why Choose Tree Service Montgomery?
We have many happy clients. Our reputation is our pride, and therefore we strive always to be fully reliable and reputable and ready to serve you as best as possible. Investing in lower quality services will result in compromises being made in terms of standard, value for money, security, and personal welfare. Our services are quality guaranteed, and our diversified range of offerings can suit any budget. Tree Service Montgomery Alabama will continue to be top of the class in effectiveness, efficiency, safety, and quality. All services rendered by our company are fully licensed and insured for the tree industry. It is vital to inquire about any tree service company's insurance cover before contacting them to ensure that you, your loved ones, the public, and your property are protected in an accident's unfortunate event.
You are not just seeking a licensed and insured company; you are seeking professional tree removal and related tree services in Montgomery, Alabama, and surrounding areas that suit your particular budget. Talk with us to discuss your budget and your requirements to collaborate on a solution that is geared to your specific needs.
We would love to hear from you! If you are in need of professional tree services, call us today and we will be happy to help you. We look forward to serving you!